Hearing loss is extremely common, and not only among older persons. People with hearing loss may experience low quality of life and increased levels of anxiety and depression. This has been found in several studies, and although far from everyone with hearing problems are affected, there certainly are those that are in need of help. However, there have been very few psychological interventions developed for this population, but it is often the case that getting a hearing aid fitted is not enough.
In the current study, we developed an online therapist-guided self-help treatment based on Acceptance and Commitment Therapy (ACT). The treatment was eight weeks long and besides reading a new treatment chapter every week, the participants also carried out specific exercises and received feedback from their therapist. Participants that received the treatment improved significantly in comparison to the participants that were randomized to the wait-list-control condition, who received the treatment after waiting for eight weeks.
In this study with 61 participants we found improvements in hearing related distress, depression and quality of life.  We did however not find any significant difference between the groups on anxiety scores. Future studies in this area should be conducted, preferably with a larger sample than the current study.
Read the full paper: Molander, P., Hesser, H., Weineland, S., Bergwall, K., Buck, S., Jäder Malmlöf, J., et al. (in press). Internet-based acceptance and commitment therapy for psychological distress experienced by people with hearing problems: a pilot randomized controlled trial. Cognitive Behaviour Therapy. doi:10.1080/16506073.2017.1365929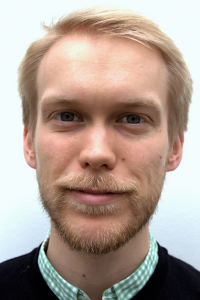 Photo by: Alan Levine