The World Health Organization reports that close to 800,000 people die due to suicide every year (1).
E-health resources allow people to access mental health information and resources at any time and from any place – something which is particularly important in rural and remote areas where access to services may be limited and e-health is of great potential value to people who may be reticent about seeking face-to-face help from a health provider.
The Australian government Department of Health has developed an E-health strategy for the country (2). Government funding has created a cooperative project called E-Mental Health in Practice or eMHPrac (3) which provides free e-mental health training and support for health practitioners – GPs, Allied Health Professionals, and service providers working with Aboriginal and Torres Strait Islander people. This resource is also promoted by the Black Dog Institute (4) which is a prominent provider of mental health help in Australia.
We had a particular interest in whether CBT was efficacious for suicidal ideation and suicidal behaviour both when delivered via face-to-face treatment and when the treatment was delivered via e-health approaches.
Our approach was to undertake a systematic review of the literature together with a meta-analysis.
We did find evidence for the reduction of suicidal ideation and suicidal behaviour when CBT was delivered in a face to face format. For e-health approaches we found that three of the five studies that met our inclusion criteria did not support the benefits of an e-health approach but it is clear that there were still too few studies to draw any strong conclusions here.
We found that participants often did not complete the e-health treatments they commenced for suicidal ideation and suicidal behaviour and wondered what this might mean for the importance of the therapeutic alliance which is available and arguably very important in face-to-face therapy but more elusive in e-health approaches. How suitable e-health approaches are for people distressed enough to be contemplating suicide requires further study and we clearly need more e-health trials for efficacy data to become clear.
Read the full paper:  Leavey, K., & Hawkins, R. (in press). Is cognitive behavioural therapy effective in reducing suicidal ideation and behaviour when delivered face-to-face or via e-health? A systematic review and meta-analysis. Cognitive Behaviour Therapy, 1-22. doi:10.1080/16506073.2017.1332095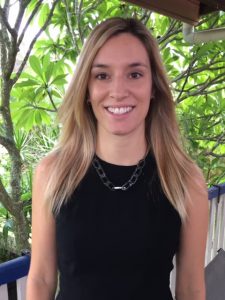 References
1. http://www.who.int/mental_health/prevention/suicide/suicideprevent/en/
2. http://www.health.gov.au/internet/main/publishing.nsf/content/mental-pubs-e-emstrat
3. http://www.emhprac.org.au
4. https://www.blackdoginstitute.org.au
Photo by: GotCredit